Coronavirus and Employment Law (Part 4)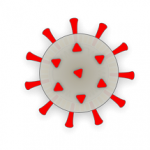 We are writing to update Parts 2 and 3 of our continuing series of blog entries on "Coronavirus and Employment Law."
In Part 2, we summarized the new rights and obligations for employers and employees under the Families First Coronavirus Response Act (FFCRA). Of note, the FFCRA temporarily expanded employee rights under the Family & Medical Leave Act (FMLA) and established a new, and temporary, paid sick time requirement.
These temporary protections expired at the end of 2020 due to a sunset provision in the FFCRA. However, employees still have time to assert a claim for alleged violations of the law. Under the FFCRA, any such claim must be made within two years of the date the alleged violation occurred. The statute of limitations can be extended to three years, but only if the violation is "willful."
Because of the sunset provision in the FFCRA, as of January 1, 2021, employers are no longer required by federal law to provide paid time off to employees for reasons arising from or related to COVID-19. Employers may, however, voluntarily provide employees with paid sick leave or paid leave to attend to virus-related family needs. As an incentive for employers to voluntarily provide such paid leave, the federal government will give employers a tax credit through the end of March 2021 for qualifying wage payments. In a nutshell, an employer qualifies for the tax credit if an employee who is now taking time off would have been entitled to paid leave if the leave had been taken last year. For more detailed information, there is a valuable resource available to employees and employers alike. On January 28, 2021, the IRS posted answers to frequently asked questions on its website (www.irs.gov) under the heading "COVID-19-Related Tax Credits for Paid Leave Provided by Small and Midsize Businesses."
In "Coronavirus and Employment Law (Part 3)" we addressed the enhanced and expanded unemployment benefits available through the Coronavirus Aid, Relief and Economic Security Act ("CARES Act"). A key component of the CARES Act was a federally-funded unemployment benefit of $600 per week in addition to benefits available under state law. The $600 federal benefit is no longer available under the law, but eligible Floridians may still be entitled to certain reemployment assistance payments through March 13, 2021. Unemployed workers seeking to assess their eligibility or apply for benefits should access the Florida Department of Economic Opportunity website at www.FloridaJobs.org. Note that different programs are available for different purposes. For example, employees who have used all the weeks available to them on a Florida reemployment assistance claim can look to Pandemic Emergency Unemployment Compensation (PEUC) for potential additional weeks of benefits. Those who are self-employed or independent contractors may be entitled to Pandemic Unemployment Assistance (PUA) benefits. Finally, Federal Pandemic Unemployment Compensation (FPUC) will provide an additional $300 per week for qualifying Floridians.
Our firm will continue to assist employee and management clients in this ever-changing environment. Please contact our office if you have any questions.