---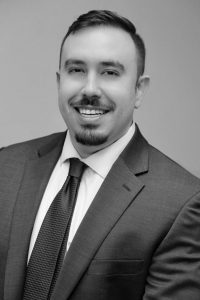 Sebastian Arroyo was born in Mexico City and raised in Winter Park, graduating from Lake Highland Preparatory School. After completing a Philosophy major at Reed College, he attended Indiana University Maurer School of Law, where he was on the Dean's List. He obtained his Juris Doctor from Washington University in Saint Louis School of Law, serving as an officer of the Latin American Law Student Association.
While in law school, Mr. Arroyo interned under The Honorable Jose M. Rodriguez of the 11th Judicial Circuit Court in Miami. He is passionate about discrimination and civil rights issues, and has served as a law clerk for the Texas Civil Rights Project. He has also worked for the American Civil Liberties Union of Missouri, helping to advance the civil and constitutional rights of the citizens of that state.
Sebastian joined Jill S. Schwartz & Associates, P.A. in 2019, at the same time that he swore his Oath of Admission to the Florida Bar with Jill S. Schwartz presiding.
Mr. Arroyo is bilingual in Spanish and English. He is a member of the Florida Bar and the Orange County Bar Association.