Your Work is Our Priority – Serving Florida since 1993
---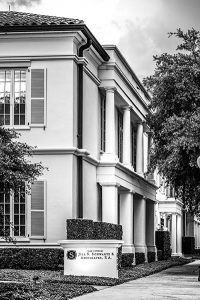 Leading Employment Law Firm Founded in 1993, Jill S. Schwartz & Associates, P.A., is a leading employment law firm in the State of Florida. Our firm has earned the highest rating, AV, by the Martindale-Hubbell National Lawyer's Registry, and is listed in its Preeminent Lawyers directory. Our firm is active in the litigation of employment cases and other workplace related matters in state and federal courts.

  Broad-based Perspective Jill S. Schwartz & Associates, P.A., has extensive experience representing both employees and employers. This allows our firm's attorneys to maintain a broad-based perspective on the objectives and concerns of both sides in employment related disputes. This perspective is also an invaluable strategic tool, as our firm is thoroughly familiar with, and is able to anticipate, the strategies employed by plaintiffs and defendants alike.

  Full Spectrum of Employment Law Services Our firm is privileged to represent clients in connection with employment discrimination, harassment and retaliation claims based upon age, race, religion, gender, pregnancy, disability, national origin and all other protected classifications. We regularly litigate claims involving unpaid wages and overtime compensation, retaliation against whistleblowers, including Qui Tam and False Claims Act matters, non-compete agreements, the Family and Medical Leave Act, employment contracts and severance agreements. We also provide services relating to non-litigation matters. These include representation of union members and assisting business/employer clients with day-to-day employment related matters, handbooks and policy manuals, supervisor training and contract drafting.
Our Mission
---
Our firm's mission is to represent each client with persistence, excellence and integrity. Our vision is to provide proactive and aggressive legal services to our clients at competitive rates. It is an honor and a privilege to provide each of our clients the personal, individualized attention that they deserve.